ecancer

medicalscience
ecancer

medicalscience
is a peer-reviewed, open access cancer journal. We consider articles on all aspects of research relating to cancer, including molecular biology, pathophysiology, epidemiology, clinical reports, controlled trials and cancer policy.
Prevention of gynaecological cancers: in memory of Mario Sideri
Guest Editors: S Chiocca and MT Sandri
This special issue is dedicated to the memory of Mario Sideri, a leading visionary who understood long before others the importance of HPV in the development of cervical cancer. The issue reflects Dr Sideri's dedication to the field of preventive gynaecology and encompasses contributions from many of his colleagues and close friends. It is clear that we live in a very exciting time in the field of cervical cancer and pre-cancer and so we hope this synopsis of where we are today in the field of cervical cancer and its prevention will be a useful reference tool.
Apart from HPV screening and vaccination papers, the special issue touches on the causes of cervical cancer, the biology behind the disease, markers of progression and how to recognise and treat pre-cancerous lesions.
All the articles are available in both Spanish and English.
Read the full editorial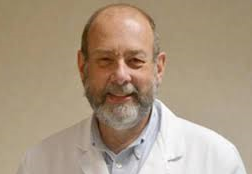 Watch Guest Editor Dr Susanna Chiocca discuss the various articles in the special issue.
Special Issue Articles