ecancer

medicalscience
ecancermedicalscience es una revista médica de libre acceso (open access), enfocada a las comunidades con menos recursos. Para ayudar a reducir las desigualdades globales en la atención y tratamiento de cáncer, proporcionamos acceso gratuito a todos nuestros artículos y solo cobramos tasas a aquellos autores que cuentan con patrocinios específicos para cubrir costes de la publicación.
La revista considera artículos sobre todos los aspectos de la investigación relacionados con el cáncer, incluyendo biología molecular, genética, fisiopatología, epidemiología, casos clínicos, estudios clínicos controlados (en particular si son estudios independientes o financiados con fondos públicos), sistemas de salud, políticas públicas y los aspectos regulatorios del cáncer. Son de especial interés los artículos centrados en entornos de escasos recursos y la reducción de las desigualdades globales en la atención y el tratamiento del cáncer.
Addressing the global burden of prostate cancer among black men
27 Aug 2014
Guest Editor: F Odedina
Prostate cancer (CaP) is the second most common cancer in men globally, and black men are disproportionately affected. This special issue presents a cadre of articles addressing the global burden of CaP from multiple perspectives by Prostate Cancer Transatlantic Consortium and African-Caribbean Cancer Consortium investigators.
Leer el editorial completo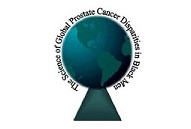 Watch Folakemi Odedina of the University of Florida discuss the various articles within the special issue.
Artículos de Edición Especial