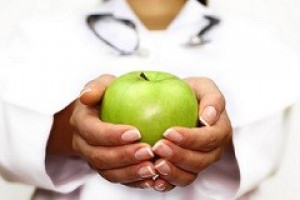 European Institute of Oncology, Via Ripamonti 435, Milan 20141, Italy
Email: luca.mazzarella@ieo.eu
"Metabolism is not boring", declared the prestigious journal Science in 2010, in the introduction to a themed issue that celebrated the renaissance of studies on cellular metabolism [1]. Relegated to little more than tedious "stuff you need to know to get a degree" for decades and outshone by the rapid rise of molecular biology and genomics, the field has become one of the hot topics of the moment, especially as applied to cancer.
Many consider the perturbed cancer metabolism a promising field in which to dig for biomarkers and drug targets. But more than in other fields, cancer metabolism needs to be looked at from an integrated perspective. It cannot be forgotten that a cell always operates within an organismal context, and no matter how growth factor-independent a cancer cell might have become, its output will still be influenced by what the organism decides to eat.
Thus, an intriguing and hotly debated aspect is how much systemic metabolism can have an impact on an individual's risk of getting cancer, and how much this can be modulated for therapeutic scope. In other words, as we often hear in our clinical practice: "Doctor, is there something specific I should eat or avoid?" This ecancer special issue aims to equip the practising oncologist with an up-to-date and critical collection of evidence to provide the best answer to this question.
The first review of the series, Why does obesity promote cancer? Epidemiology, biology, and open questions, provides a comprehensive view of THE issue that has become central to cancer epidemiology nowadays: the relationship between obesity and cancer. By collating epidemiological and molecular studies, a historical perspective is given as well as a critical review of the mechanistic models that have been proposed.
Then, in Metabolic serum biomarkers for prediction of cancer: A follow-up of the studies conducted in the Swedish AMORIS study, Dr Mieke Van Hemelrijck details the potential role of metabolic biomarkers for predicting cancer risk, describing results from the large Swedish Apolipoprotein MOrtality RISk (AMORIS) study. This population-based study, initially designed to look at determinants of cardiovascular risk, provided a goldmine of prospectively collected data once linked to national cancer registries and can be considered a precursor to the more recent, Europe-wide EPIC trial.
The following two reviews, Oxidative stress and the unfulfilled promises of antioxidant agents by Marco Giorgio and Lifestyle, nutrition and breast cancer: facts and presumptions for consideration by Lucilla Titta and collaborators tackle critical issues of what can be done to modulate metabolism. Uncertainties in our understanding create a fertile ground for claims for the beneficial (or negative) role of specific foods or lifestyles. So much so that the industry of dietary supplements is one of the fastest growing industries in the world, generating about 30 $ billion in 2012 [2].
However, many of these claims are either unsubstantiated, of modest impact, or represent unfulfilled promises. Others, instead, have reproducibly been associated with better or worse outcomes, and should form the cornerstone of our recommendations in the practice. Marco Giorgio provides a critical view of the role of antioxidants to prevent or treat cancer, with a detailed description of the theories connecting oxidative damage and cancer. His rather pessimistic view joins a growing choir of prestigious researchers cautioning against the equation "lower oxygen radicals = better health". Lucilla Titta and her collaborators provide a comprehensive review of lifestyle guidelines issued by Medical Societies and Regulatory Bodies, with a nutritionist's perspective.
We hope you will enjoy reading this special issue.
References
[1] Ray BL (2010) Introduction to Special Issue: Metabolism Is Not Boring Science 330 1337 DOI: 10.1126/science.330.6009.1337

[2] Seres DS (2014) Don't be fooled by dietary supplement claims CNN iReport http://edition.cnn.com/2014/06/25/opinion/seres-dietary-supplements/
[3] Chandel NS and Tuveson DA (2014) The Promise and Perils of Antioxidants for Cancer Patients N Engl J Med 371 177-8 DOI: 10.1056/NEJMcibr1405701