ecancer

medicalscience
ecancermedicalscience is an open access cancer journal focused on under-resourced communities. In order to help reduce global inequalities in cancer care and treatment, we provide free access to all articles from the point of publication and we only charge authors who have specific funding to cover publication costs.
The journal considers articles on all aspects of research relating to cancer, including molecular biology, genetics, pathophysiology, epidemiology, clinical reports, controlled trials (in particular if they are independent or publicly funded trials), health systems, cancer policy and regulatory aspects of cancer care.
The iManageCancer project – empowering patients and strengthening self-management in cancer diseases
11 Jul 2018
Guest Editor: Stephan Kiefer
This Special Issue features a series of articles arising from the European Union H2020 funded iManageCancer project which explain the initiative, review the research landscape that surrounds it and provide insights for future development.
The project team have created a cancer disease self-management platform which has been designed according to the specific needs of patients regarding their wellbeing, featuring four apps and a personalised health record website. Ranging from the academic development of "serious video games," to reflections on the security of healthcare data, these articles will stimulate discussion across many disciplines.
Read the full editorial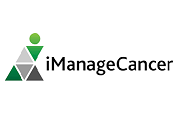 Watch Guest Editor Stephan Kiefer discuss the various articles in the special issue.
Special Issue Articles