ecancer

medicalscience
ecancer

medicalscience
considers articles on all aspects of research relating to cancer, including molecular biology, genetics, pathophysiology, epidemiology, clinical reports, controlled trials (in particular if they are independent or publicly funded trials), health systems, cancer policy and regulatory aspects of cancer care. Articles focused on under-resourced settings and reducing global inequalities in cancer care and treatment are of particular interest.
Digestive tumours in Latin America
21 Dec 2016
Guest Editors: Christian Caglevic and Mauricio Mahave
This special issue focuses on the challenges faced in Latin America due to its high prevalence of digestive tract neoplasias. There has been a steady increase in the incidence and mortality of gastric cancer in the region linked to economic growth and populations that are living longer and consuming more red meat and related products.
The five original articles in this issue represent significant contributions to a complex and extremely important field. They are all available in both Spanish and English.
Read the full editorial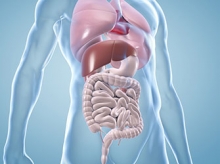 Watch Dr Christian Caglevic discuss the importance of this special issue.
Special Issue Articles