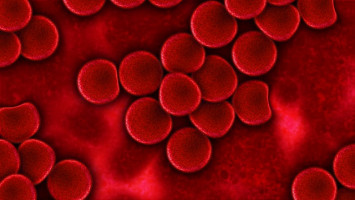 Acalabrutinib, a next-generation selective Bruton's tyrosine kinase (BTK) inhibitor, has been approved in the European Union (EU) for the treatment of adult patients with chronic lymphocytic leukaemia (CLL), the most common type of leukaemia in adults.
The approval by the European Commission was based on positive results from two Phase III clinical trials, ELEVATE-TN in patients with previously untreated CLL and ASCEND in patients with relapsed or refractory CLL.
This follows a recommendation for approval by the Committee for Medicinal Products for Human Use of the European Medicines Agency in July 2020.
Paolo Ghia, MD, Director, Strategic Research Program on CLL, Università Vita-Salute San Raffaele in Milan, and investigator of the ASCEND Phase III trial, said: "One of our biggest hurdles in treating chronic lymphocytic leukaemia is finding tolerable treatment options that manage the disease long term, which typically impacts older patients with comorbidities. Today's news marks great progress for patients in Europe, as the Phase III clinical trials for acalabrutinib showed a significant improvement in comparison with current standard treatments."
Dave Fredrickson, Executive Vice President, Oncology Business Unit, said: "This approval represents a key development for patients in Europe who until now have had limited chemotherapy-free treatment options. As our first European approval in blood cancers, acalabrutinib provides a new tolerable treatment option with uncompromised efficacy and the potential to positively impact the quality of life for thousands of patients living with chronic lymphocytic leukaemia."
In the ELEVATE-TN Phase III trial, acalabrutinib combined with obinutuzumab and as monotherapy reduced the risk of disease progression or death by 90% and 80%, respectively, compared with standard chemo-immunotherapy treatment chlorambucil plus obinutuzumab, in patients with previously untreated CLL.
In the ASCEND Phase III trial, 88% of patients with relapsed or refractory CLL taking acalabrutinib remained alive and free from disease progression after 12 months compared with 68% of patients on rituximab combined with idelalisib or bendamustine.
Data from the interim results of the trials were published in The Lancet and Journal of Clinical Oncology, respectively.
Acalabrutinib is approved for the treatment of CLL and small lymphocytic lymphoma in the US and is approved for CLL in several other countries worldwide.
Acalabrutinib is also approved for the treatment of adult patients with mantle cell lymphoma (MCL) who have received at least one prior therapy in the US and several other countries.
Acalabrutinib is not currently approved for the treatment of MCL in Europe.
As part of a broad development programme, acalabrutinib is being assessed in more than 20 clinical trials for the treatment of patients with B-cell malignancies including CLL, MCL, diffuse large B-cell lymphoma (DLBCL), Waldenström's macroglobulinaemia (WM), follicular lymphoma (FL), and other haematologic malignancies.
Source: AstraZeneca