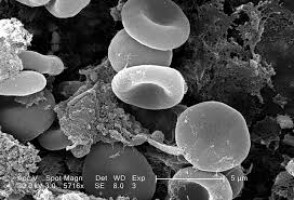 Acute myeloid leukaemia (AML) is a rare, highly fatal blood cancer.
Allogeneic haematopoietic cell transplantation (Allo-HCT, also known as "bone marrow transplant") is a curative therapy in some, but not all, AML patients after initial chemotherapy.
The most common reason for Allo-HCT failure is AML relapse.
Between 2011 and 2014 the Blood and Marrow Transplant Clinical Trials Network (BMT CTN) performed a randomised phase 3 clinical trial (BTN CTN 0901) to compare, in patients in remission, outcomes following one of two forms of pre-transplant preparative therapy ("conditioning"), either high-intensity myeloablative (MAC) or reduced intensity conditioning (RIC).
The results of this study were presented at the 2019 European Hematology Association (EHA) Annual Meeting.
This study was stopped early, after enrolling 76% of planned patients, due to observed survival benefit for those receiving MAC.
Strikingly, over half of AML patients receiving RIC relapsed within 18 months after transplant.
The Hourigan lab at the National Heart, Lung at Blood Institute (NHLBI) of the National Institutes of Health (NIH) specialises in the molecular detection of evidence of measurable residual disease (MRD) in AML patients in remission.
Using ultra-deep next-generation sequencing of pre-transplant blood samples from 188 adult AML patients from this trial they demonstrate the worse survival rates noted in those receiving RIC was limited to those individual patients with genomic evidence of residual AML pre-transplant.
Source: EHA