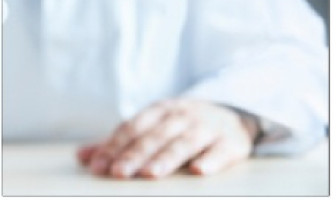 Results from the randomized, phase III KEYNOTE-426 clinical trial show that first-line therapy with a combination of the PD-1 targeted immunotherapy pembrolizumab and the VEGF-targeted tyrosine kinase inhibitor, axitinib extended both overall survival and progression-free survival for patients with clear-cell metastatic renal cell carcinoma (mRCC), compared with the current standard of care, sunitinib.
Findings from this international study will be presented at the upcoming 2019 Genitourinary Cancers Symposium in San Francisco, California.
"These results are exciting," said co-lead study author Thomas Powles, MD, Professor of Urology Oncology at Barts Cancer Institute in London, England. "By adding pembrolizumab to a VEGF-targeted therapy, we are seeing powerful anticancer responses, including improved survival – and importantly, the results are seen across broad subgroups of patients."
Pembrolizumab is an immune checkpoint inhibitor that blocks the PD-1 protein on the surface of immune cells, which allows the immune system to then recognise and attack tumour cells.
Axitinib and sunitinib are antiangiogenic medicines that can block the growth of blood vessels to the tumour, therefore limiting its growth.
It is estimated there will be 73,820 new cases and 14,770 deaths from kidney cancer in the United States in 2019, about 95% of which result from renal cell cancers.
Metastatic RCC has a 5-year survival rate of 12%.
About the study
In the study, 861 people with untreated clear-cell mRCC were randomly assigned to oral sunitinib once daily or to combination therapy, with pembrolizumab given intravenously every 3 weeks along with oral axitinib twice daily.
Treatment continued until the disease progressed, patients developed high toxicity, or they dropped out of the study.
The median patient age in the trial was 62, and 73% of the participants were male and 27% were female.
These results build on findings from an earlier phase Ib trial, which found pembrolizumab plus axitinib had a manageable safety profile and a high response rate (73%) among patients with mRCC.
Following these positive results, investigators proceeded directly to this phase III trial.
"Both pembrolizumab and axitinib have shown efficacy against mRCC on their own," said Dr Powles. "Antiangiogenic therapy such as axitinib facilitates immune T cell infiltration."
According to Dr Powles, phase Ib study results indicated that axitinib was easier to combine with pembrolizumab than some other antiangiogenic drugs in the same class as sunitinib.
Key findings
At a median follow-up of 12.8 months, a comparison of patients receiving combination therapy vs. sunitinib showed that:
Overall survival: Combination therapy was associated with a 47% reduction in the risk of death compared with sunitinib (HR: 0.53); the 12-month overall survival rate was 89.9% in the combination group vs 78.3% in the sunitinib group. These benefits were seen irrespective of risk group or PD-L1 status.
Progression-free survival: With the combination patients lived a median of 15.1 months without disease progression vs. 11.1 months with sunitinib.
Overall response rate: 59.3% with the combination vs. 35.7% with sunitinib.
Duration of response: Longer in patients treated with combination therapy, with a median not yet reached vs. 15.2 months with sunitinib.
Ongoing treatment: With the combination, 59.0% of patients continue to be treated vs. 43.1% with sunitinib.
Serious treatment-related side effects were seen in 62.9% of people on the combination therapy compared to 58.1% who received sunitinib.
These side effects led to discontinuation of all treatment in 8.2% vs. 10.1% of the groups, respectively.
Next steps
"We have a number of unanswered questions at this point, particularly the absence of biomarkers to predict response. PD-L1 levels, which have been markers for immunotherapy success in other cancers, remain unproven in renal cancer. It is possible that by combining pembrolizumab with axitinib, the predictive value of PD-L1 is being masked," explained Dr Powles. "Overall, we have not previously seen a renal cancer study which has improved response, progression-free survival, and overall survival. This is therefore a major step forward in renal cancer."
Source: 2019 Genitourinary Cancers Symposium