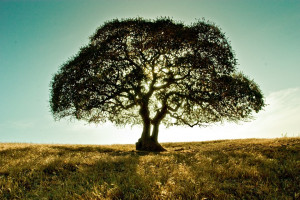 A new derivative of a compound found in the bark of a rare Chinese tree has powerful anticancer properties and a low toxicity profile, according to researchers at Roswell Park Comprehensive Cancer Centre.
Results of their study of the effects of the compound F118 in pancreatic cancer were published today in the Journal of Experimental & Clinical Cancer Research.
Pancreatic cancer is one of the most difficult cancers to treat.
Even with aggressive treatment, only 6% to 8% of patients will survive 5 years beyond the time of diagnosis.
The biggest challenges stem from the fact that pancreatic tumours are very dense, making the delivery of cancer-fighting drugs challenging, and most tumours quickly develop resistance to treatment.
Camptothecin, a compound naturally found in tree bark and used in traditional Chinese medicine for centuries, was first isolated more than 50 years ago for use as an anticancer agent.
Since then, although several thousand synthetic camptothecin analogues have been developed and tested, only two — irinotecan and topotecan — have been approved by the FDA for cancer treatment.
Both target topoisomerase I (TOP1), a protein critical for the growth and spread of cancer cells, but because TOP1 is also needed for renewal and growth of normal tissue, irinotecan and topotecan are highly toxic to humans, severely limiting their use in the treatment of cancer patients.
A team of Roswell Park researchers led by Fengzhi Li, PhD, Associate Professor of Oncology in the Department of Pharmacology and Therapeutics, previously found that a novel camptothecin analogue they named FL118, which does not use TOP1 as its anticancer therapeutic target, effectively eliminated human colorectal and head/neck tumours that had become resistant to the two FDA-approved camptothecin compounds.
Encouraged by these results, Dr. Li and his team tested the effectiveness of FL118 in preclinical pancreatic cancer models.
In the current study, the researchers found that FL118, either alone or in combination with other chemotherapeutic agents, preferentially killed drug-resistant cancer cells and reduced the formation of new tumourspheres by killing cancer stem cells.
When used alone, FL118 effectively eliminated pancreatic tumours and, when used in combination with the first-line pancreatic cancer drug gemcitabine, FL118 killed tumours that were previously resistant to both gemcitabine and FL118, suggesting that the compound may help overcome resistance to a broad range of treatments.
FL118 did not produce the signs of toxicity common to other camptothecin-based agents and was generally well tolerated at therapeutic dose levels.
"Drugs that can more effectively reach and eliminate pancreatic tumours are urgently needed to treat this devastating disease," says Dr. Li, who is senior author on the new study. "FL118's high anticancer efficacy, along with its favourable toxicology profile, is consistent with the fact that this drug targets several key proteins involved in pancreatic cancer progression and treatment resistance."
"Our study provides strong support for the development of FL118-based therapies for pancreatic cancer, especially in patients who are resistant to current treatment," adds Dr. Xinjiang Wang, a corresponding author of the study. "We believe that FL118 is promising new drug that can be further developed for the treatment of not only pancreatic cancer but also other types, such as colorectal cancer."
The researchers plan to develop a clinical study based on these findings.

Source: Roswell Park Comprehensive Cancer Centre