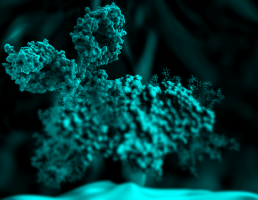 The European Medicines Agency (EMA)'s Committee for Orphan Medicinal Products (COMP) has issued a positive opinion for Orphan Drug designation (ODD) for avelumab, an investigational fully human anti-PD-L1 IgG1 monoclonal antibody, pending an official decision by the European Commission (EC), expected in December.
The COMP positive opinion is for the cancer immunotherapy avelumab, for the treatment of Merkel cell carcinoma (MCC), a rare and aggressive type of skin cancer.
Each year, there are approximately 2,500 new cases of MCC diagnosed in the European Union (EU).
There is currently no therapy approved specifically for the treatment of metastatic MCC.
"While significant therapeutic advances have been made against other types of skin cancer, similar progress has not been made against Merkel cell carcinoma. There is a great need for effective therapies in this disease," said Dr. Mace Rothenberg, Senior Vice President of Clinical Development and Medical Affairs and Chief Medical Officer for Pfizer Oncology.
"Orphan Drug Designation is an important regulatory tool that can help facilitate development of a new treatment option for patients in Europe with this serious and rare condition."
The COMP's positive opinion follows the US Food and Drug Administration's ODD for avelumab for the treatment of MCC that was received in September, Fast Track designation for avelumab for the treatment of metastatic MCC that was received in October, and Breakthrough Therapy Designation for avelumab for the treatment of metastatic MCC that was received in November.
In order for a drug to be granted ODD by the EMA, it must be intended for the treatment, prevention or diagnosis of a disease that is life-threatening or chronically debilitating; the prevalence of the condition in the EU must not be more than 5 in 10,000 or it must be unlikely that marketing of the medicine would generate sufficient returns to justify the investment needed for its development; and where no satisfactory treatment is currently available.
"We are delighted the EMA's Committee for Orphan Medicinal Products has considered that avelumab matches the Orphan Drug designation criteria for metastatic Merkel cell carcinoma in the EU," said Dr. Luciano Rossetti, Head of Global Research & Development at Merck's biopharma business.
"We look forward to working closely with the EMA to make this potential treatment available to patients as soon as possible, and we eagerly await the results of our Phase II trial in this rare skin cancer."
Merck and Pfizer are currently conducting a Phase II study (JAVELIN Merkel 200) to assess the safety and efficacy of avelumab in patients with metastatic MCC whose disease has progressed after at least one prior chemotherapy regimen.
JAVELIN Merkel 200 is a multicentre, single-arm, open-label Phase II study with a primary objective of objective response rate.
The clinical development program for avelumab now includes more than 1,400 patients who have been treated across more than 15 tumour types, including breast cancer, gastric/gastro-esophageal junction cancers, head and neck cancer, MCC, mesothelioma, melanoma, non-small cell lung cancer, ovarian cancer, renal cell carcinoma and urothelial (e.g. bladder) cancer.