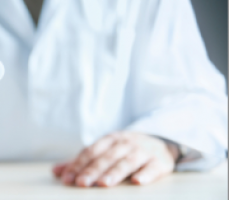 The US Food and Drug Administration (FDA) has granted avelumab, an investigational fully human anti-PD-L1 IgG1 monoclonal antibody, Breakthrough Therapy designation for the treatment of patients with metastatic Merkel cell carcinoma (MCC) who have progressed after at least one previous chemotherapy regimen.
Breakthrough Therapy designation is designed to accelerate the development and review of medicines that are intended to treat a serious condition, and preliminary clinical evidence indicates that the therapy may demonstrate a substantial improvement over current available therapies.
MCC is a rare and aggressive type of skin cancer.1, 2
Each year, there are approximately 1,500 new cases of MCC diagnosed in the US.3
There is currently no therapy approved specifically for the treatment of metastatic MCC.4
The Breakthrough Therapy designation is based on the preliminary evaluation of clinical data from the global Phase II study, JAVELIN Merkel 200, which is assessing the safety and efficacy of avelumab in patients with metastatic MCC whose disease has progressed after at least one prior chemotherapy regimen.
Results from this phase II study are planned for presentation at upcoming scientific congresses in 2016.
The designation represents a significant milestone and has the potential to speed the development of avelumab for metastatic MCC patients.
JAVELIN Merkel 200 is a multicentre, single-arm, open-label Phase II study with a primary objective of overall response rate.
Secondary endpoints include duration of response, progression-free survival, overall survival and safety.
The study, which enrolled 88 patients, is being conducted in sites across Asia Pacific, Australia, Europe and North America.
"We are very pleased with the progress of the JAVELIN clinical development programme and we are looking forward to presenting additional data on the potential of this investigational compound in Merkel cell carcinoma and other tumour types in 2016", said Dr Mace Rothenberg, Senior Vice President of Clinical Development and Medical Affairs and Chief Medical Officer for Pfizer Oncology.
The clinical development programme for avelumab now includes more than 1,400 patients who have been treated across more than 15 tumour types, including breast cancer, gastric/gastro-oesophageal junction cancers, head and neck cancer, MCC, mesothelioma, melanoma, non-small cell lung cancer, ovarian cancer, renal cell carcinoma and urothelial (e.g., bladder) cancer.
Reference
1. Hughes MP et al. Merkel cell carcinoma: epidemiology, target, and therapy. Current Dermatology Reports, 2014 Jan 22(3): 46–53
2. Kaae J et al. Merkel cell carcinoma: incidence, mortality, and risk of other cancers. Journal of the National Cancer Institute, 2010 102(11): 793–01
3. Lemos BD et al. Pathologic nodal evaluation improves prognostic accuracy in Merkel cell carcinoma: analysis of 5823 cases as the basis of the first consensus staging system. Journal of the American Academy of Dermatology, 2010 63(5): 751–61
4. Miller NJ et al. Emerging and mechanism-based therapies for recurrent or metastatic Merkel cell carcinoma. Current Treat Options in Oncology, 2013 14(2): 249–63