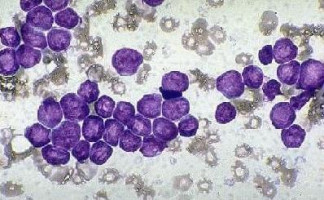 by ecancer reporter Janet Fricker
Two patients – one with hepatocellular carcinoma (HCC) and one with colorectal cancer (CRC) metastatic to the liver - had non-existent liver cancer at more than 40 months follow-up after a single injection of PV-10 to the liver.
The study, presented at the ESMO 17th World Congress on Gastrointestinal Cancer, 1-4 July, Barcelona, Spain, represents the first report of a chemoablative effect for PV-10 outside melanoma.
For HCC, the sixth most common cancer in the world and the third leading cause of cancer-related deaths globally (WHO, 2008), there is a clear unmet need for more effective therapies.
Treatment of HCC with chemotherapy, surgical resection, transplantation and other approaches (such as cryoablation, radiofrequency ablation, and chemoablation) have increased overall survival, but remain suboptimal.
The recent GIDEON study showed sorafenib, currently the only approved first line treatment in HCC, delivers a median overall survival of 10 months in patients under 70 years, and 20 months in patients older than 70 years.
PV-10, a 10% solution of rose bengal originally used as a textile dye and later as an agent to stain necrotic tissue in the cornea, has demonstrated high rates of complete response and durable response in metastatic melanoma.
In phase 2 data, presented last October at ESMO, 50% of a subgroup of 28 patients with stage III melanoma who had all their cutaneous lesions injected with PV-10 achieved a compete response (where tumours totally disappeared) and 71% achieved an overall response (complete and partial response).
In animal models the investigators have successfully ablated liver, renal, breast and pancreatic tumours with PV-10.
"We had particularly high hopes of PV-10 working in liver cancer because these tumours are encapsulated with the result injected drugs should stay put longer," says Eric Wachter, the author of the abstract who co-developed PV-10.
For the current study two cohorts of patients, one with non-resectable HCC (n=6 patients overall, 7 tumours injected) and the second with other forms of cancer metastatic to the liver (n=7, 3 colorectal tumours, 2 non-small cell lung, 2 melanoma and 1 ovarian) underwent a single percutaneous injection of PV-10 guided by CT to one target lesion in the liver at least 1 cm in diameter.
The administered dose was 0.25 to 0.50 mL per cm³ lesion volume.
Patients could receive injection to a second tumour after initial follow-up of at least 28 days.
For the first analysis of five patients (six tumours) who had longer-term assessment, two patients showed no evidence of disease at more than 40 months follow-up according to RECIST and EASL criteria.
• The first patient was a 68 year old male with HCC (hepatitis B cirrhosis) alive at 54 months follow-up with no evidence of disease.
• The second patient was a 61 year old male with metastatic CRC alive at 42 months follow-up with no evidence of disease.
Furthermore, at up to 54 months follow-up 10 out of the initial 13 patients were alive, with one death due to cardiac comorbidity, one to serious adverse events and one to HCC progression.
Adverse events were generally limited to injection site reactions and photosensitivity and resolved without sequelae, with elevated liver enzymes observed during the first week after treatment.
"Having liver cancer patients alive at up to 54 months of follow-up with no evidence of disease is remarkable. This is even more extraordinary when you consider these patients received just one or two intralesional injections.
The study suggests that PV-10 has moved beyond just melanoma and may be agnostic to tumour type," says Wachter.
As with melanoma, the mechanism of PV-10 in HCC and metastatic liver disease is believed to be due to local chemoablative effects where the agent enters lysosomes causing tumour necrosis that can stimulate immunological effects.
In melanoma, patients injected with PV-10 have shown increased T cells in peripheral blood following injection including CD8 , CD4 , CD3 and NKT.
On the basis of these results Provectus Biopharmaceuticals, Inc. announced the signing of a Letter of Intent (LoI) with Boehringer Ingelheim China on July 2 to collaborate in bringing PV-10 to market in mainland China.
Together the two companies are planning phase 1b/2 studies of PV-10 in combination with standard of care (SOC) in liver cancer.
Provectus is also planning to expand the current cohort to 24 subjects with HCC and liver metastases, and also to HCC patients on sorafenib.
"We are confident that Boehringer Ingelheim's expertise in navigating the regulatory requirements in China will prove beneficial to us," says Peter Culpepper, CFO and COO of Provectus.
With an estimated 400,000 new cases of HCC in China each year and 372,000 deaths, he adds, there is an urgent need for new treatments.
"The reason for the huge number of HCC cases in China is driven by population, hepatitis infection and aflatoxin, a fungal contaminant in maize that acts as a liver carcinogen."
Currently a phase 3 study of PV-10 versus dacarbazine or temozolomide is ongoing in patients with cutaneous and subcutaneous stage IIIB or IIIC melanoma.
Reference
Poster Number: P-116. P Goldfarb, MD Russell Low, J Lyon, et al. Phase 1 Study of PV-10 for Chemoablation of Hepatocellular Cancer and Cancer Metastatic to the Liver.