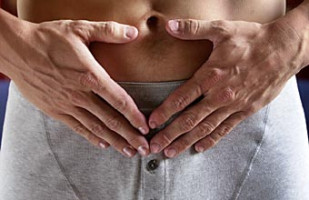 Men with metastatic, castration-resistant prostate cancer that had mutations in genes linked to repair of damaged DNA were significantly more likely to respond to treatment with olaparib compared with patients who had disease without these mutations, according to data from the first stage of the phase II TOPARP clinical trial presented at the AACR Annual Meeting 2015, held April 18-22.
"TOPARP is an investigator-initiated clinical trial designed to test the anticancer effect of the PARP [poly ADP-ribose polymerase] inhibitor olaparib in men with metastatic, castration- resistant prostate cancer and, at the same time, to identify biomarkers predictive of response to olaparib," said Joaquin Mateo, MD, a clinical research fellow in the Prostate Targeted Therapy Group and Drug Development Unit at The Institute of Cancer Research and The Royal Marsden NHS Foundation Trust in the United Kingdom.
"The data from TOPARP-A show that single-agent PARP inhibition with olaparib has durable anti-tumour activity in men with metastatic, castration-resistant prostate cancer and identify a molecularly distinct subgroup of patients that respond to the drug," added Mateo, who is also a doctoral candidate in the laboratory of Johann S. de Bono, MD, PhD, professor of experimental cancer medicine at The Institute of Cancer Research.
"These are potentially the first clinical data supporting molecular stratification of treatment in prostate cancer, and we are testing this idea in the second stage of the TOPARP trial, TOPARP- B," continued Mateo.
"For TOPARP-B, we are enrolling only patients who screen positive for the DNA repair mutations linked to response in TOPARP-A."
Prostate cancer is projected to be the most commonly diagnosed cancer among men in the United States in 2015, and the second-leading cause of cancer-related death.
Mateo and colleagues enrolled 50 men with metastatic, castration-resistant prostate cancer in TOPARP-A.
Among the 49 patients for whom there were evaluable data, 16 had a response to olaparib treatment: Six patients had radiological responses, as assessed by Response Evaluation Criteria in Solid Tumours (RECIST) guidelines, version 1.1, and 11 patients had biochemical responses, as assessed by a greater than 50 percent decrease in prostate-specific antigen (PSA) levels.
Four of these responses lasted more than one year.
Next-generation sequencing detected mutations in genes associated with DNA repair in tumour samples from 15 of the 49 patients evaluated.
Of these patients, 13 had a response to olaparib.
The researchers calculated the specificity of the DNA repair gene panel to be 94 percent.
According to Mateo, this means that 94 percent of patients without these mutations will be correctly identified as not having the mutations and this will help clinicians select the right treatment for a patient because they can be reasonably certain that olaparib will not benefit a patient testing negative for the mutations.
"The TOPARP clinical trial is being conducted in the United Kingdom but we worked with our US colleagues on the Stand Up To Cancer [SU2C]-Prostate Cancer Foundation [PCF] Dream Team to identify the biomarkers of response to olaparib," said Mateo.
Source: AACR