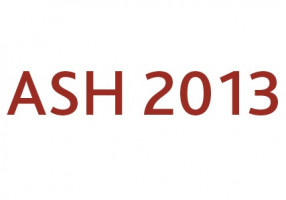 Several new treatments for lymphoid malignancies such as CLL belong to an emerging class known as small molecule inhibitors.
Unlike chemotherapy or traditional drugs that attack proteins on the surface of cancer cells, these therapies are engineered to work inside the cancer cell and can be given in a patient-friendly, pill form.
This study reports on the efficacy and safety of the investigational small molecule inhibitor IPI-145, which is designed to block the activity of a certain enzyme responsible for CLL cell signaling (phosphoinositide-3-kinase or PI3K).
To investigate the safety and efficacy of IPI-145, investigators enrolled 193 patients (average age 67), including 52 CLL patients with treatment-resistant or relapsed disease and 15 untreated CLL patients, in a Phase I trial to determine the maximum tolerated dose of the drug. Researchers administered the compound twice daily in 28-day cycles and observed clinical activity in relapsed or treatment-resistant patients at all doses studied (from 8mg to 75mg).
Importantly, IPI-145 demonstrated activity in approximately half of the patients enrolled in the trial with a mutated form of a tumour suppressor gene (p53) that makes their cancer particularly hard to treat.
The drug was generally well tolerated in the study, without the blood cell reduction observed with traditional chemotherapy.
Results of the study indicated that the 25 mg twice-daily dose may be the optimal dose for this patient population; this dosage will be further evaluated in a randomized Phase III trial.
"Our study results suggest that IPI-145 may lend itself well to long-term therapy of patients with CLL," said study author Ian Flinn, MD, PhD, of Sarah Cannon Research Institute in Nashville, Tenn. "While it has a well-tolerated profile similar to other drugs in its class – it may actually be more potent, which could contribute to its value for patients with relapsed or refractory disease in particular."
Source: ASH