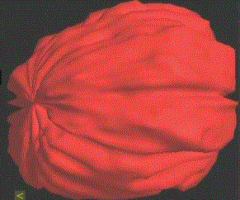 The first Case Report on undifferentiated round cell sarcoma of the broad ligament has just been published in ecancermedicalscience by Rebeca Diaz-Murillo, Carlos Iglesias-Sanchez and Ignacio Zapardiel of La Paz University Hospital, Madrid. There have been no other reports of such a case previously published.
Round cell sarcomas are a rare and very aggressive variant, which due to their sensitivity to chemotherapy, have an acceptable prognosis. The article reports on the case of a 27-year-old woman who presented with a pelvic mass with a 7-cm diameter placed on the right broad ligament.
The authors conclude that proper differential diagnoses as well as an appropriate adjuvant therapy after surgical treatment seem to be essential to obtain good oncological outcomes in this rare entity. The article is freely available to read here.