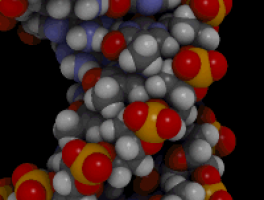 The International Cancer Genome Consortium (ICGC) has released genetic data from a series of studies into different types of cancer.
The data can now be used by researchers worldwide, to help drive forward their own research projects.
The data were released on the same day that the ICGC announced a new project in South Korea to pin down the genetic faults that cause breast cancer in East Asian women.
The consortium says it is ahead of schedule in its plan to deliver genomic data on more than 50 types of cancer over a period of 10 years.
The ICGC involves various research organisations around the world, including Cancer Research UK, which is working on prostate and oesophageal cancers.
The Consortium's eighth major data release includes the first findings from the UK's myelodysplastic syndrome study, alongside liver cancer research in France and a childhood brain cancer project in Germany.
Other findings include updates from the UK's breast cancer (triple negative) project, pancreatic research projects in Australia and Canada, and liver cancer research in Japan.
Cancer Research UK's Professor David Scott, welcomed the new data, saying it would drive forward cancer research.
"It's good to see that the International Cancer Genome Consortium is continuing to make progress and is ahead of schedule," he said.
"The release of data announced today should help researchers worldwide - including those funded by Cancer Research UK - gain new insights into how these cancers develop, and open up new avenues in the search for targets for treatments," he added.
For its latest study in South Korea, the ICGC will collaborate with the National Centre for Cancer Genomics in Seoul.
Because there are significant genetic and lifestyle differences between Caucasian and East Asian patients, data from the study will be compared with ICGC breast cancer projects in the UK, France and the US.
The study will be led by Dr Gu Kong from Hanyang University, alongside teams from Seoul National University, the Asian Medical Centre, and Gachon University of Medicine and Science.
Dr Hyung-Lae Kim, director of the national project for personalised genomic medicine at Korea&aposs Ministry of Health, said: "It is our great pleasure to join the ICGC.
"We believe that genomic data from Asian cancer patients will contribute to the current ICGC breast cancer project both scientifically and clinically."
Henry Scowcroft, Cancer Research UK's science information manager, said the research would ultimately improve the way genetic knowledge was applied to people of different ethnicities.
"Most of the research into the gene faults that cause cancer has predominantly looked at Caucasian populations, so it's great to hear South Korea is joining the ICGC.
"It's extremely important to make sure that our knowledge of cancer's inner workings applies to as many people from as broad a range of ethnicities as possible," he said.
ICGC has already received funding commitments from groups in Asia, Australia, Europe and North America for 47 project teams to study the genomes of more than 18,000 tumours. Information on more than 3,493 tumours is available through its website.
Previous data released by ICGC include its Chinese gastric cancer project and the Spanish chronic lymphocytic leukaemia project.
Meanwhile, submissions from the US Cancer Genome Atlas have contributed information on 10 types of cancer affecting the blood, brain, colon, kidney, lung, ovaries, rectum, and uterus.
Cancer Research UK's oesophageal and prostate cancer projects have recently successfully completed pilot phases, with the full projects now starting.
These projects are funded by the Dallaglio Foundation (prostate) and the Catalyst Club (oesophageal).
Source: CRUK