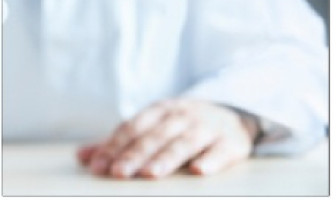 Another challenging subtype of AML is treated secondary AML (ts-AML), which is AML that develops after a patient is treated for a precursor haematological disorder, such as myelodysplastic syndrome (MDS).
Ts-AML has a poor prognosis, as it does not tend to respond to treatment and has a high risk of early disease relapse.
While there is an approved treatment, it does not improve outcomes for patients who were previously treated with hypomethylating agents (HMAs).
The retrospective analysis of 562 patients with ts-AML and prior HMA exposure explored response rates by treatment type (intensive chemotherapy [IC], low-intensity chemotherapy [LIC] or HMA + venetoclax).

The analysis, presented by Sangeetha Venugopal, M.D., fellow in Leukemia, determined that the combination therapy of HMA and venetoclax produced higher response rates and longer survival than intensive or low-intensity chemotherapy.
While intensive and low-intensity chemotherapy produced similar complete response rates (24% and 26% for IC and LIC, respectively) and overall survival (1-year OS: 14% and 22% for IC and LIC, respectively), just the addition of venetoclax produced a higher complete response rate (39%) and overall survival (1-year OS: 35%).
These results suggest that combination therapy with HMA and venetoclax may be the best option for treating ts-AML patients who had previous HMA exposure.
"The response rates associated with HMA and venetoclax therapy imply that this combination therapy may be preferable to the typical chemotherapy-based approaches in treated secondary AML," Venugopal said. "However, the prognosis for treated secondary AML is poor, and effective treatment options for this high-risk patient subset is an urgent unmet need."
Source: MD Anderson Cancer Center