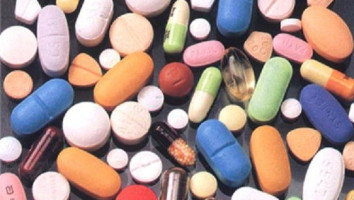 Merck announced that the U.S. Food and Drug Administration (FDA) has approved pembrolizumab, an anti-PD-1 therapy, for the adjuvant treatment of adult and paediatric (12 years and older) patients with stage IIB or IIC melanoma following complete resection.
Additionally, the FDA expanded the indication for pembrolizumab as adjuvant treatment for stage III melanoma following complete resection to include paediatric patients (12 years and older).
The approval in stage IIB and IIC melanoma is based on data from the first interim analysis of Phase 3 KEYNOTE-716 trial, in which pembrolizumab showed a statistically significant improvement in recurrence-free survival (RFS), reducing the risk of disease recurrence or death by 35% (HR=0.65 [95% CI, 0.46-0.92]; p=0.0132) compared to placebo.
Median RFS was not reached for either group. After a median follow-up of 14.4 months, 11% (n=54/487) of patients who received KEYTRUDA had recurrence or died compared to 17% (n=82/489) of patients who received placebo.
Efficacy in paediatric patients (12 years and older) with stage IIB, IIC and III melanoma is supported by extrapolation of efficacy data from adults, given similar biology, pharmacology of drug effect, as well as similar exposure-response for efficacy and safety.
Immune-mediated adverse reactions, which may be severe or fatal, can occur in any organ system or tissue and can affect more than one body system simultaneously. Immune-mediated adverse reactions can occur at any time during or after treatment with pembrolizumab, including pneumonitis, colitis, hepatitis, endocrinopathies, nephritis, dermatologic reactions, solid organ transplant rejection, and complications of allogeneic haematopoietic stem cell transplantation.
Important immune-mediated adverse reactions listed here may not include all possible severe and fatal immune-mediated adverse reactions. Early identification and management of immune-mediated adverse reactions are essential to ensure safe use of pembrolizumab.
Based on the severity of the adverse reaction, pembrolizumab should be withheld or permanently discontinued and corticosteroids administered if appropriate.
Pembrolizumab can also cause severe or life-threatening infusion-related reactions. Based on its mechanism of action, KEYTRUDA can cause fetal harm when administered to a pregnant woman. For more information, see "Selected Important Safety Information" below.
"The standard of care for patients with resected stage IIB and IIC melanoma has been observed, despite the fact that for these patients, the risk of recurrence is nearly the same as for patients with later-stage disease for whom treatment is recommended," said Dr. Jason Luke, director, Cancer Immunotherapeutics Center at UPMC Hillman Cancer Center.
"Today's approval of pembrolizumab for the adjuvant treatment of patients 12 years and older with stage IIB and IIC melanoma following complete resection is an important advance that provides these patients with a new option that can help reduce the risk of their cancer returning."
"Pembrolizumab was the first anti-PD-1 therapy to be approved in metastatic melanoma in the U.S. seven years ago. Since then, we have built on this foundation in melanoma and have expanded the use of pembrolizumab into earlier stages of this disease," said Dr. Scot Ebbinghaus, vice president, clinical research, Merck Research Laboratories.
"With today's approval, we can now offer healthcare providers and patients 12 years and older the opportunity to help prevent melanoma recurrence with pembrolizumab across resected stage IIB, stage IIC and stage III melanoma."
Source: Merck