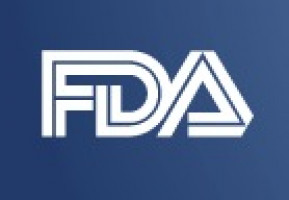 The Food and Drug Administration has granted accelerated approval to sacituzumab govitecan for patients with locally advanced or metastatic urothelial cancer (mUC) who previously received a platinum-containing chemotherapy and either a programmed death receptor-1 (PD-1) or a programmed death-ligand 1 (PD-L1) inhibitor.
Efficacy and safety were evaluated in TROPHY (IMMU-132-06; NCT03547973), a single-arm, multicenter trial that enrolled 112 patients with locally advanced or mUC who received prior treatment with a platinum-containing chemotherapy and either a PD-1 or PD-L1 inhibitor.
Patients received sacituzumab govitecan, 10 mg/kg intravenously, on days 1 and 8 of a 21-day treatment cycle.
The main efficacy endpoints were objective response rate (ORR) and duration of response (DOR), evaluated by independent review using RECIST 1.1 criteria.
The confirmed ORR was 27.7% (95% CI:19.6, 36.9) with 5.4% complete responses and 22.3% partial responses.
The median DOR was 7.2 months (n=31; 95% CI: 4.7, 8.6; range 1.4 , 13.7).
Most common adverse reactions (incidence >25%) in patients receiving sacituzumab govitecan are neutropenia, nausea, diarrhoea, fatigue, alopecia, anaemia, vomiting, constipation, decreased appetite, rash, and abdominal pain.
The recommended sacituzumab govitecan dose is 10 mg/kg once weekly on days 1 and 8 of 21-day treatment cycles until disease progression or unacceptable toxicity.
View full prescribing information here.
Source: FDA