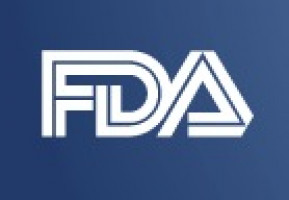 The Food and Drug Administration has granted regular approval to sacituzumab govitecan for patients with unresectable locally advanced or metastatic triple-negative breast cancer (mTNBC) who have received two or more prior systemic therapies, at least one of them for metastatic disease.
In April 2020, sacituzumab govitecan received accelerated approval for patients with mTNBC who have received at least two prior therapies for metastatic disease. The following trial was the confirmatory trial for the accelerated approval.
Efficacy and safety were evaluated in a multi-centre, open-label, randomised trial (ASCENT; NCT02574455) conducted in 529 patients with unresectable locally advanced or mTNBC who had relapsed after at least two prior chemotherapies, one of which could be in the neoadjuvant or adjuvant setting, if progression occurred within 12 months.
Patients were randomised (1:1) to receive sacituzumab govitecan, 10 mg/kg as an intravenous infusion, on days 1 and 8 of a 21-day (n=267) cycle or physician's choice of single agent chemotherapy (n=262).
The primary efficacy endpoint was progression-free survival (PFS) in patients without brain metastases at baseline as measured by a blinded, independent, centralised review assessed using RECIST 1.1 criteria.
Additional efficacy endpoints included PFS for the full population (with and without brain metastases) and overall survival (OS).
Among all randomised patients (with and without brain metastases), median PFS for patients receiving sacituzumab govitecan was 4.8 months (95% CI: 4.1, 5.8) compared with 1.7 months (95% CI: 1.5, 2.5) in those receiving chemotherapy (HR 0.43; 95% CI: 0.35, 0.54; p<0.0001).
Median OS was 11.8 months (95% CI: 10.5, 13.8) and 6.9 months (95% CI: 5.9, 7.6) respectively (HR 0.51; 95% CI: 0.41, 0.62; p<0.0001).
Most common adverse reactions (incidence >25%) in patients receiving sacituzumab govitecan are nausea, neutropenia, diarrhoea, fatigue, alopecia, anaemia, vomiting, constipation, rash, decreased appetite, and abdominal pain.
The recommended sacituzumab govitecan dose is 10 mg/kg once weekly on days 1 and 8 of 21-day treatment cycles until disease progression or unacceptable toxicity.
View full prescribing information here.
Source: FDA