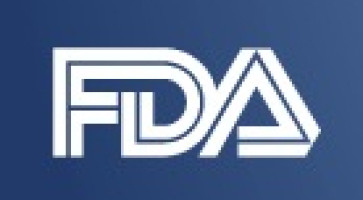 by Colin Ruggiero (mesothelioma.com)
The recent STELLAR trial has lead to the approval of NovoTTF-100L for mesothelioma by the U.S. Food and Drug Administration (FDA).
Novocure, the company in charge, produced the NovoTTF-100L System, a wearable device designed in conjunction "with pemetrexed plus platinum-based chemotherapy for the first-line treatment of unresectable, locally advanced or metastatic, malignant pleural mesothelioma."
Most compelling is that this is the first new treatment for Malignant Pleural Mesothelioma (MPM) patients in 15 years that has been qualified by the FDA.
It is also intended to treat lung cancer patients, who MPM patients are often misdiagnosed as.
NovoTTF-100L provides patients with a non-invasive, antimitotic cancer treatment.
The goal of Novocure's therapy is to deliver Tumour Treating Fields directly to the tumour, employing electric fields adapted to particular frequencies in order to agitate solid tumour cancer cell division.
The device operates by placing TTFields on adhesive bandages containing transducer arrays.
When working, they will ultimately kill off any affected cells through the interference of the division with cancer cells.
Patients can wear NovoTTF-100L as a portable accessory for 18 hours a day until the tumour indicates no further growth.
The results from the STELLAR trial were positive, comprising of a selection of 80 MPM patients who also took pemetrexed plus cisplatin/carboplatin.
There was a median overall survival of 18.2 months, with 62.2% for one year patients and 41.9% for two-year patients.
In comparison to MPM patients not receiving NovoTTF-100L, the patients from the STELLAR trial outperformed survival rates.
Only 40% of patients live beyond one year and 9% live more than five.
While not as new as NovoTTF-100L, immunotherapy is another treatment for mesothelioma patients.
Immunotherapy amplifies patients' immune systems to stimulate an attack on cancer cells.
Immunotherapy is ready through clinical trials and provides another option besides radiation or chemotherapy.
It's not only mesothelioma patients, but other cancer patients who may have head and neck, bladder, colorectal, or ovarian cancer.
It has become a standard alternative with promising results.
Although it is a recommendation for mesothelioma patients, immunotherapy drugs are still experimental.
There are two types: active and passive.
Active immunotherapy utilises immune memory, enabling the immune system to act fast against an antigen.
This type also induces endurance in order to continue fighting cancer cells.
Passive immunotherapy draws on synthetic immune proteins.
As there is no immune memory, it is short-term and may demand more immunotherapy treatments.
Both NovoTTF-100L and immunotherapy are emerging as a viable means to remission.
Mesothelioma is rare, and besides prevention against asbestos exposure, there is little that patients can accomplish after diagnosis.
However, with improved treatment, there are new expectations that are prompting innovative and personalised medicine for cancer patients.
Source: https://www.mesothelioma.com/