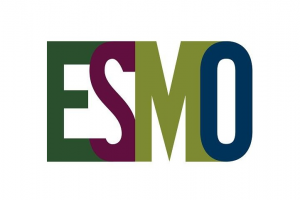 by Adeline Rosenberg
Immune checkpoint inhibitors are an increasingly popular innovation in the field of immuno-oncology, and Merck's series of KEYNOTE trials has resulted in the anti-programmed cell death protein 1 (PD-1) agent pembrolizumab becoming an important investigatory product for solid tumour immunotherapy.
Although endometrial cancer (EC) has excellent survival rates following hysterectomy, there remains an unmet clinical need for safe and robust adjunctive treatment for recurrent, aggressive and metastatic EC.
With more than 450 presentations, webcasts and abstracts related to immunotherapy covered at the European Society for Medical Oncology (ESMO) 2019 Congress, below is a summary of the recent immunotherapeutic advances in EC presented at the congress.
Single-agent pembrolizumab
Results from the KEYNOTE-158 phase 2 open-label trial in patients with advanced solid tumours (ClinicalTrials.gov ID: NCT02628067) suggest that pembrolizumab generates a durable clinical outcome.
In this study of 49 patients with EC with microsatellite instability, pembrolizumab was administered as second- or third-line treatment every 3 weeks for up to 2 years. Patients in this trial had an overall response rate (ORR), as per the RECIST v1.1 guidelines, of 57%, with a median progression-free survival (PFS) of 26 months.
Treatment-related adverse events (AEs) occurred in 80% of the patients (the most frequently reported AEs were fatigue and diarrhoea). However, Prof. Peter Schmid of St Bartholomew's Hospital, London, UK, when commenting on the KEYNOTE-522 (ClinicalTrials.gov ID: NCT03036488) trial in patients with breast cancer, stated that pembrolizumab has a "reassuring safety profile".
Pembrolizumab and lenvatinib
KEYNOTE-146, a phase 1b/2 open-label trial in patients with solid tumours (ClinicalTrials.gov ID: NCT02501096), added to the evidence in favour of pembrolizumab.
This third-line combination therapy, which comprised pembrolizumab and lenvatinib, a multi-kinase inhibitor that targets vascular endothelial growth factor (VEGF) receptors, was administered to 108 patients with metastatic EC. At the 24-week assessment point, the ORR was 39% and the median duration of response was 21.2 months.
The combination therapy study resulted in more AEs being reported than in single-agent studies, with treatment-related AEs occurring in 97% of patients; the most frequently reported AE was hypertension).
However, the safety profile of pembrolizumab may still outweigh the debilitating side effects that frequently accompany chemotherapeutic alternatives. In reference to KEYNOTE-062 (ClinicalTrials.gov ID: NCT02494583) , a comparative study of pembrolizumab versus chemotherapy in patients with gastric cancers, Dr Maria Alsina of Vall d'Hebron University Hospital, Barcelona, Spain, highlighted that "immunotherapy is not inferior to giving them the standard chemotherapy, this is a good advantage as the patients can avoid the toxicity of chemotherapy" and added that "quality of life is maintained".
KEYNOTE-146 has since progressed to a phase 3 study (ClinicalTrials.gov ID: NCT03517449) comparing combination therapy to standard chemotherapy, which is currently recruiting patients and which is estimated to be completed in January 2023.
Pembrolizumab and doxorubicin
Unrelated to the KEYNOTE series, TOPIC is an ongoing phase 2 open-label trial in patients with advanced, recurrent or metastatic EC, which is sponsored by the Vall d'Hebron Institute of Oncology, Barcelona, Spain (ClinicalTrials.gov ID: NCT03276013).
In this trial, combination therapy of pembrolizumab with doxorubicin, an anthracycline inducer of immunogenic cell death, will be administered for up to 2 years, and a range of outcome parameters assessed, including PFS, ORR and overall survival. At the time of abstract submission, the trial had enrolled 30 patients, with the aim of enrolling a total of 51 patients and an estimated study completion date of May 2020. Remember to check the reports from next year's ESMO Congress for the results of this study.
Key messages
There is a growing body of evidence to indicate that pembrolizumab may be an efficacious adjunctive agent for the treatment of advanced EC and other solid tumours. Multiple studies have shown pembrolizumab to be both durable and robust, especially when administered in combination with standard chemotherapy treatments and kinase inhibitors. Pembrolizumab has also been demonstrated to have a safety profile comparable to, if not better than, current standard-of-care treatment options.
In an ESMO 2019 Expert Video Report, Dr Christophe Tournigand of University Hospital Henri Mondor, Paris, France, noted that "we have an important increasing novel survival with these patients with pembrolizumab … the results show a tremendous effect on overall survival in favour of the patients treated with pembrolizumab".
Sources: ESMO 2019 Meeting Resources, ESMO 2019 Expert Video Reports, ecancer videos