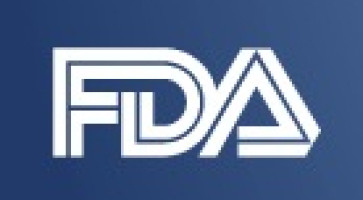 The Food and Drug Administration (FDA) approved ado-trastuzumab emtansine for the adjuvant treatment of patients with HER2-positive early breast cancer (EBC) who have residual invasive disease after neoadjuvant taxane and trastuzumab-based treatment.
Patients should be selected based on an FDA-approved companion diagnostic for ado-trastuzumab emtansine.
FDA also approved both the PATHWAY anti-HER-2/neu (4B5) Rabbit Monoclonal Primary Antibody assay and the INFORM HER2 Dual ISH DNA Probe Cocktail assay as companion diagnostic devices for selecting patients.
Approval was based on KATHERINE (NCT01772472), a randomised, multi centre, open-label trial of 1486 patients with HER2-positive EBC.
Breast tumour samples were required to demonstrate HER2 over expression defined as 3 IHC or ISH amplification ratio ≥ 2.0 determined at a central laboratory using the PATHWAY anti-HER2-/neu (4B5) Rabbit Monoclonal Primary Antibody or INFORM HER2 Dual ISH DNA Probe Cocktail assays.
Patients were required to have had neoadjuvant taxane and trastuzumab-based therapy with residual invasive tumour in the breast and/or axillary lymph nodes.
Patients received radiotherapy and/or hormonal therapy concurrent with study treatment per local guidelines.
Patients were randomised (1:1) to receive ado-trastuzumab emtansine 3.6 mg/kg intravenously or trastuzumab 6 mg/kg intravenously on day 1 of a 21-day cycle for 14 cycles.
The trial's primary endpoint was invasive disease-free survival (IDFS), defined as the time from the date of randomisation to first occurrence of ipsilateral invasive breast tumour recurrence, ipsilateral local or regional invasive breast cancer recurrence, distant recurrence, contralateral invasive breast cancer, or death from any cause.
After a median follow-up of 40 months, the trial demonstrated a statistically significant improvement in IDFS in patients who received ado-trastuzumab emtansine compared with those who received trastuzumab (HR 0.50; 95% CI: 0.39, 0.64; p<0.0001).
Overall survival data were not mature at the time of the IDFS analysis.
The most common adverse reactions (≥ 25 percent) with ado-trastuzumab emtansine were fatigue, nausea, increased transaminases, musculoskeletal pain, haemorrhage, thrombocytopenia, headache, peripheral neuropathy and arthralgia.
The recommended ado-trastuzumab emtansine dose is 3.6 mg/kg given as an intravenous infusion every 3 weeks (21-day cycle) for a total of 14 cycles for patients with EBC, unless there is disease recurrence or unacceptable toxicity.
Source: The Food and Drug Administration (FDA)