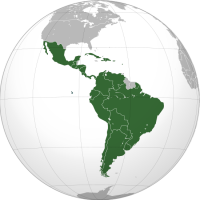 Latin America is a region characterised by its diversity: in geography, culture, people - and challenges, particularly in healthcare.
Breast cancer is the most common cancer in Latin America, and vast disparities in access to breast cancer care lead to unequal outcomes across this complex region.
The latest Special Issue from ecancermedicalscience collects six original articles on the topic of locally advanced breast cancer in Latin America.
While breast cancer mortality rates in Europe and North America are decreasing, the rates in Latin America are rising.
The cultural, ethnic, geographic and socioeconomic diversity within the Latin American population directly affects access to screening and treatment.
Guest Editor for the Special Issue, Dr Henry Gomez of OncoSalud AUNA, Lima, Perú, says, "The aim of this Special Issue is to update the scientific community on the latest strategies to fight against locally advanced breast cancer in Latin America."
Produced by local experts, the articles explain some of the key challenges to treating locally advanced breast cancer in a variety of settings.
The carefully selected topics range from access to high-cost cancer drugs, to the challenges of adopting precision oncology, and the epidemiology of triple-negative breast cancer in Latin America.
All of the articles on this important topic are completely free to read and are available in English and Spanish.
Stakeholders from all over the world can benefit from this balanced and thoughtful collection, applying the lessons learned to their own treatment landscapes.