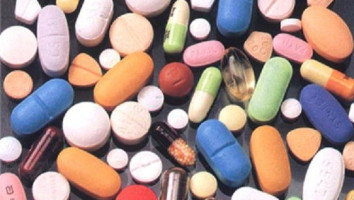 By ecancer reporter Janet Fricker
Many reports of cancer drug trials use general or subjective terms to describe harms, finds a Japanese study published in the British Medical Journal.
"Not fully reporting the harms of cancer drugs is of particular concern because cancer drugs usually provide modest benefits at high costs – in terms of both price and toxicities," write Yuichi Ando and colleagues, from Nagoya University Hospital.
For the analysis, the authors assessed how harms in the experimental arm were reported in all phase II and III randomised trials published in 2016 in five leading journals.
The journals - New England Journal of Medicine, Lancet, Lancet Oncology, Journal of the American Medical Association, and Journal of Clinical Oncology – were selected for their ability to capture most new cancer drugs.
For the purposes of the study, researchers defined downplaying as use of the terms (or their derivatives) tolerable, acceptable, manageable, feasible and safe.
Altogether the investigators identified 122 cancer drug trials, of which 53 (43%) contained terms that downplayed harms.
Furthermore, 14 of the 53 studies did not report any data on severe adverse events, 22 had no data on serious events, and two had no data on deaths.
One example cited is the report of a trial of ribociclib for breast cancer, which concluded "most patients had an acceptable adverse-event profile" despite more than twice as many patients in the active arm as the control arm experiencing severe (grade 3 or higher) adverse events.
Describing harms as acceptable or tolerable in trials, write the authors, is unacceptable, irrespective of incidence and risk, as this represents a subjective judgment.
"Whether harms are acceptable is for individual patients to decide rather than physicians or trial stakeholders, and the threshold for tolerability to harms will differ from person to person," write the authors.
The authors propose two novel approaches for objective reporting.
The first is to ask patients directly about acceptability of side effects, with papers stating the percentage of patients in each trial who considered the drug to have tolerable toxicities.
The second is to use validated tools to assess patient quality of life, since this is considered an indirect indicator of harms and important measure of clinical benefits.
Medical journals, the authors conclude, have an important role to play in discouraging use of subjective terms.
"Editors and reviewers should ask for detailed harms data and encourage authors to report numbers and incidence rather than the vague statements to describe harms," they write.
Reference: Gyawali B, Shimokata T, Honda K, Ando Y. Reporting harms more transparently in trials of cancer drugs. British Medical Journal. 2018;363:k4383 doi: 10.1136/bmj.k4383 (Published 1 November 2018)