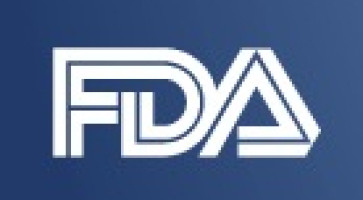 On Sept. 28, 2018, the Food and Drug Administration approved cemiplimab-rwlc for patients with metastatic cutaneous squamous cell carcinoma (CSCC) or locally advanced CSCC who are not candidates for curative surgery or curative radiation.
Approval was based on clinically meaningful and durable objective response rates (ORR) observed in patients with advanced CSCC who were treated with cemiplimab-rwlc in two clinical trials: R2810-ONC-1423, an open-label, multi-center, dose-finding trial with expansion cohorts in patients with various advanced solid tumours; and R2810-ONC-1540, an open-label, multi-center, non-randomized, multicohort trial in patients with metastatic or locally advanced CSCC regardless of prior treatment, for whom surgery or radiation was not recommended.
ORR was assessed by an independent review committee according to Response Evaluation Criteria in Solid Tumours (RECIST) 1.1 for patients with metastatic CSCC.
A composite response assessment incorporating clinical response criteria using digital photography and RECIST 1.1 was used for those with locally advanced CSCC.
Among 108 patients with advanced CSCC, including metastatic (N=75) or locally advanced (N=33) disease, the ORR was 47% (95% CI: 38, 57), with 4% complete and 44% partial response rates.
The ORR was 47% (95% CI: 35, 59) for the 75 patients with metastatic CSCC and 49% (95% CI: 31, 67) for those with locally advanced disease.
The median response duration was not reached (range: 1.0 to 15.2 months), and 61% of responses were durable for 6 months or longer.
Response rates and durability results were consistent across the advanced CSCC subtypes.
For patients with locally advanced CSCC, radiographic response rate correlated with clinically relevant shrinkage of visible and often disfiguring tumours demonstrated in the photographic data.
Safety data were evaluated in 534 patients who received cemiplimab-rwlc in both trials.
Serious adverse reactions are immune-mediated adverse reactions (e.g., pneumonitis, hepatitis, colitis, adrenal insufficiency, hypo- and hyperthyroidism, diabetes mellitus and nephritis) and infusion reactions. The most common adverse reactions were fatigue, rash and diarrhoea.
The recommended cemiplimab-rwlc dose and schedule is 350 mg as an intravenous infusion over 30 minutes every 3 weeks.
Full prescribing info is available here
Source: FDA