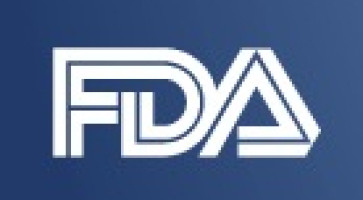 The U.S. Food and Drug Administration (FDA) has approved dacomitinib, a kinase inhibitor for the first-line treatment of patients with metastatic non-small cell lung cancer (NSCLC) with epidermal growth factor receptor (EGFR) exon 19 deletion or exon 21 L858R substitution mutations as detected by an FDA-approved test.
The safety and efficacy of dacomitinib was demonstrated in ARCHER 1050, a randomized, multicenter, multinational, open-label study.
Patients were required to have unresectable, metastatic NSCLC with no prior therapy for metastatic disease or recurrent disease with a minimum of 12 months disease-free after completion of systemic therapy; an Eastern Cooperative Oncology Group (ECOG) performance status of 0 or 1; EGFR exon 19 deletion or exon 21 L858R substitution mutations.
A total of 452 patients were randomized 1:1 to dacomitinib (n=227) or gefitinib (n=225).
The primary endpoint was progression-free survival (PFS) as determined by blinded Independent Radiologic Central (IRC) review, and additional efficacy outcomes included overall response rate (ORR), duration of response (DoR) and overall survival (OS).
A statistically significant improvement in PFS as determined by the IRC was demonstrated for patients randomized to dacomitinib compared with gefitinib (HR = 0.59 [95% CI: 0.47, 0.74], p <0.0001).
Median PFS in the dacomitinib group was 14.7 months (95% CI: 11.1, 16.6) compared with 9.2 months (95% CI: 9.1, 11.0) in the gefitinib arm.
"EGFR-mutated advanced non-small cell lung cancer is a common illness, especially in the Asian population, and new treatment options will ultimately benefit patients," said Professor Tony Mok, MD, primary investigator for the ARCHER 1050 study and Chair of Department of Clinical Oncology, The Chinese University of Hong Kong. "The findings from ARCHER 1050 suggest that dacomitinib should be considered as a new first-line treatment option for patients with EGFR-mutated non-small cell lung cancer exon 19 deletion or exon 21 L858R substitution mutations."
Among 227 patients with EGFR-mutated metastatic NSCLC who received dacomitinib in ARCHER 1050, the most common (> 20%) adverse reactions were diarrhea (87%), rash (69%), paronychia (64%), stomatitis (45%), decreased appetite (31%), dry skin (30%), decreased weight (26%), alopecia (23%), cough (21%), and pruritus (21%).
Serious adverse reactions occurred in 27 percent of patients treated with dacomitinib.
The most common (≥1%) serious adverse reactions reported were diarrhoea (2.2%) and interstitial lung disease (1.3%).
The full prescribing information for dacomitinib can be found here.
Source: BusinessWire