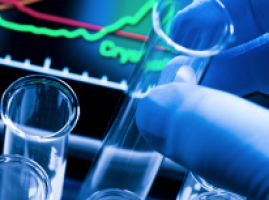 The Committee for Medicinal Products for Human Use (CHMP) has issued a positive opinion for pegfilgrastim, pegylated granulocyte-colony stimulating factor (G-CSF) biosimilar in Europe.
Once approved, pegfilgrastim could be the first pegfilgrastim biosimilar to market in Europe indicated to reduce the duration of neutropenia and the incidence of febrile neutropenia for adult patients undergoing cytotoxic chemotherapy.
The World Health Organisation consider G-CSF essential therapies due to their impact on febrile neutropenia, chemotherapy dose delays, and dose density.

Neutropenia is still one of the most common reasons for reductions or delays in the chemotherapy schedule which impairs survival outcomes and quality of life for patients.
Evidence shows that daily G-CSFS are incorrectly administered in 42% of chemotherapy cycles, long acting pegfilgrastim has been shown to greatly reduce that figure to just 8%.
The CHMP positive opinion was based on pegfilgrastim's substantial clinical development programme, which supported its biosimilarity with Neulasta® through a Phase I, randomised, assessor-blinded PK/PD study in healthy volunteers, and a Phase III study of patients with breast cancer (stage IIa, IIb, or IIIa) on TAC (docetaxel, doxorubicin, cyclophosphamide).
Dr Cornes, Consultant Oncologist, Bristol, said "Pegfilgrastim is a wonderful medicine. It enables cancer chemotherapy to be given on time and at the right dose - giving patients the greatest chance of an uncomplicated cure. As a single injection for each cycle of chemotherapy it offers advantages in dosing and compliance over first generation short-acting filgrastim - which results in real world improvements for patients."
Source: Accord Healthcare