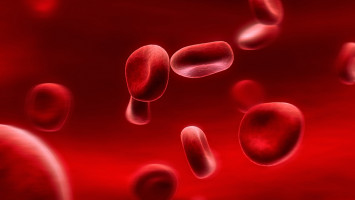 The European Commission (EC) has granted a full marketing authorization for blinatumomab based on the overall survival (OS) data from the phase 3 TOWER study in adult patients with Philadelphia chromosome-negative (Ph-) relapsed or refractory B-cell precursor acute lymphoblastic leukaemia (ALL).
Blinatumomab is the first-and-only bispecific CD19-directed CD3 T cell engager (BiTE®) immunotherapy construct approved globally.
It is also the first bispecific immunotherapy from Amgen's BiTE® platform, an innovative approach that helps the body's immune system target cancer cells.
The TOWER study was a Phase 3, randomized, active-controlled, open-label study investigating the efficacy of blinatumomab versus SOC chemotherapy in 405 adult patients with Ph- relapsed or refractory B-cell precursor ALL.
The study enrolled a difficult-to-treat patient population which included patients at several states of relapse.
In the blinatumomab arm, this included 35 percent of patients that had relapsed post-allogenic hematopoietic stem cell transplant (alloHSCT), and excluded those with late first relapse (≥12 months after initial remission).
Patients were randomized in a 2:1 ratio to receive blinatumomab (n=271) or treatment with investigator choice of SOC chemotherapy (n=134).
The determination of efficacy was based on OS.
Per the recommendation of an independent data monitoring committee, funders Amgen ended the study early for evidence of superior efficacy in the blinatumomab arm versus SOC chemotherapy.
These results were published in The New England Journal of Medicine.
Median OS was 7.7 months (95 percent CI: 5.6, 9.6) for BLINCYTO versus four months (95 percent CI: 2.9, 5.3) for SOC (HR for death=0.71; p=0.012).
For patients treated in first salvage, the median OS was 11.1 months for blinatumomab versus 5.3 months for SOC (HR=0.6, 95 percent CI: 0.39, 0.91).
Safety results among subjects who received blinatumomab were comparable to those seen in the previous Phase 2 studies of blinatumomab in adult patients with Ph- relapsed or refractory B-cell precursor ALL.
Approval via the centralized procedure allows for obtaining a marketing authorization from the EC, which is valid in all European Union (EU) and European Economic Area (EEA)-European Free Trade Association (EFTA) states (Norway, Iceland and Liechtenstein).
"Blinatumomab is the first single agent immunotherapy to demonstrate superior overall survival benefit over standard of care," said David M. Reese, M.D., senior vice president of Translational Sciences and Oncology at Amgen. "For decades, overall survival has been the gold standard for assessing the efficacy of treatments for blood cancers. The near doubling of median overall survival versus standard of care seen in the TOWER study is groundbreaking and reinforces blinatumomab as a highly effective ALL therapy, providing physicians with a much needed, efficacious treatment option, potentially offering patients the chance to live longer."
Source: Amgen