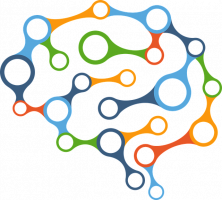 Bioasis Technologies Inc, a biopharmaceutical company developing its xB3 TM proprietary platform technology for the delivery of therapeutics across the blood-brain barrier (BBB) and the treatment of CNS disorders in areas of high unmet medical-need, including brain cancers and neurodegenerative diseases, announced the publication of independent research validating the ability of the company's xB3 platform to efficiently deliver antibodies across the blood-brain barrier to the central nervous system in therapeutically relevant doses.
Scientists at MedImmune, the global biologics research and development arm of AstraZeneca, evaluated Bioasis' xB3 platform technology by making two xB3 antibody fusion proteins and measuring systemic pharmacokinetic (PK) and brain exposure in mice; this was followed by a pharmacodynamic (PD) study in a mouse neuropathic pain model.
This research shows that the xB3 platform demonstrated a strong PK/PD dose dependent relationship in this pre-clinical neuropathic pain mouse model without compromising peripheral pharmacokinetic properties.
The research conducted by Thom, et al., "A peptide derived from melanotransferrin delivers a protein-based interleukin 1 receptor antagonist across the BBB and ameliorates neuropathic pain in a pre-clinical model," was published in the Journal of Cerebral Blood Flow and Metabolism.
The study found that the xB3 fusion protein maintained the systemic pharmacokinetics of its payload and had significantly improved and sustained brain exposure of the payload molecule.
The PD study demonstrated dose dependent pre-clinical effect in neuropathic pain model post single dose systemic administration.
The data presented in this publication provide evidence for the utility of xB3 peptides (previously known as MTfpep) as a platform technology for delivery of recombinant and chemically conjugated drugs across the BBB to increase brain exposure.
The pharmacokinetic data demonstrate efficient delivery of antibodies across the BBB with peak exposure of over 4% injected dose per gram of brain, compared to peak of 0.5% for payload alone.
The new data from MedImmune further highlights that xB3 peptides do not affect systemic pharmacokinetics of the antibody payload compared to the payload alone.
In the pharmacodynamic mouse model of neuropathic pain, the recombinant fusion protein with interleukin-1 receptor antagonist (IL-1RA) demonstrated efficient delivery of therapeutic concentrations of IL-1RA to the CNS and eliciting analgesia in the animal model after a single dose treatment.
Systemic administration of IL-1RA itself does not elicit analgesia.
"The results from this research independently validate the utility of our xB3 platform technology to increase delivery of therapeutic compounds across the blood-brain barrier at levels that may help treat a variety of central nervous system diseases. The Medimmune data are consistent with the previous antibody study where our technology successfully delivered trastuzumab to the brain, engaged the target areas and reduced brain metastasis by 68%." said Mei Mei Tian, Ph.D., vice president, head of external research, Bioasis.
Source: Sage