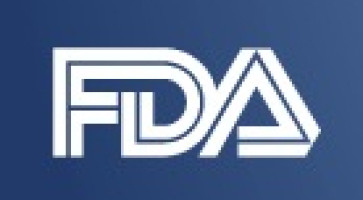 The U.S. Food and Drug Administration (FDA) has granted Breakthrough Therapy Designation for erdafitinib in the treatment of urothelial cancer.
The Breakthrough Therapy Designation is based on data from a multicenter, open-label Phase 2 clinical trial evaluating the efficacy and safety of erdafitinib in the treatment of adult patients with locally advanced or metastatic urothelial cancer, whose tumours have certain fibroblast growth factor receptor (FGFR) genetic alterations.
The Phase 2 study BLC2001 presented at the 2018 ASCO Genitourinary Cancers Symposium showed an overall response rate of 42 percent in 59 patients with relapsed/refractory metastatic urothelial cancer whose tumours harboured actionable FGFR mutations.
Erdafitinib is an oral pan-fibroblast growth factor receptor (FGFR) tyrosine kinase inhibitor.
FGFRs are a family of receptor tyrosine kinases which may be upregulated in various tumour cell types and may be involved in tumour cell differentiation and proliferation, tumour angiogenesis, and tumour cell survival.
In 2008, Janssen entered into an exclusive worldwide license and collaboration agreement with Astex Therapeutics Ltd. to develop and commercialize erdafitinib.
"For patients diagnosed with urothelial cancer, outcomes are unfortunately disheartening due to the aggressiveness of the disease," said Peter Lebowitz, MD, PhD, Global Therapeutic Area Head, Oncology, Janssen Research & Development, LLC. "Through the continued development of erdafitinib, and working closely with the FDA, we look forward to bringing a potential new treatment option to patients."
Source: Janssen