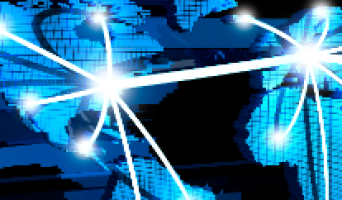 by ecancer reporter Will Davies
Since its inception in the middle years of his vice-presidentship, Joe Biden's Cancer Moonshot has sought to unify research efforts at the cutting edge of cancer research.
Big data and precision medicine, two of the three pillars of the Moonshot scheme, have each seen their benefits with increased funding and technological innovation, even in the face of uncertain budgetary provisions.
However, a third key aspect in patient-centered care may not be seeing the same benefit, and may even be a wrong fit for the Moonshot.
So, what instead?
Before shooting for the moon, make sure you have firm foundations on which to stand.
So argues Dr Bishal Gyawali in his latest article in The Lancet.
"Despite billions of dollars, there is reason to be concerned that three of the cancer moonshot priorities (immunotherapy, precision oncology, and big data) may "save" a relatively small proportion of lives among the global cancer population." he writes "This program may become one of the least cost-effective options to reduce global cancer morbidity and mortality even though it is likely to generate massive returns on investment for private capital interests."
Dr Gyawali has spoken with ecancer before about his hopes for a 'cancer groundshot', and this article further articulates his views for developing affordable, effective treatment schemes to maximise survival gains for patients at the lowest cost.
At the same time as the Moonshot initiative invests in drug discovery, prices for existing drugs have seen stratospheric hiking.
Emerging drugs, such as CAR-T cells, come with eye-watering bills.
Meanwhile, trial data has found that for every failed phase II test of targeted therapy, an investment in patient well-being with better nursing delivers improvements to patients quality of life, and even overall survival.
Similarly, cheap and effective means of disease prevention could deliver long-term relief of disease burden, at a fraction of the cost of one course of immunotherapy.
"For example, more than 85% of the global cervical cancer burden lies in low- and middle-income countries (LMICs) where the vast majority of women present with advanced disease. In 2014 a phase 3 clinical trial showed that the addition of bevacizumab to carboplatin-paclitaxel improved survival by 3.5 months. While the discovery of such molecules to improve overall survival would be a focus of moonshot-like projects, these drugs a) improve meaningful outcomes only modestly and b) are expensive and out of reach of most patients in LMICs where the disease burden is maximum."
"This story becomes even more tragic when one considers that cervical cancer is the poster child malignancy that can actually be prevented. If the world's oncology community is going to actually "win" any war in cancer – this is the most logical battle to pursue. Funding for better care, not just newer care, must be a collaborative effort of health care providers and partners across the globe", writes Dr Gyawali.
This is matched by research efforts in drug repurposing, staff training and cancer control through changes in regulation or legislation for known environmental risk factors.
"A health and research system that overly focuses on high-tech care may paradoxically lose more lives than could be saved by ensuring that all patients with cancer have access to high-quality prevention, surgery, radiotherapy, and chemotherapy that is already known to save lives."
"We have previously pointed out that cancer patients need better care, not just more technology. With that central theme, a "Cancer Groundshot" will focus on cost effective, locally- affordable and implementable innovations that will save more lives at lower cost. Cancer Moonshots and Groundshots are complimentary, but much more thinking and work is required for the latter to create a more balanced global agenda." concludes Dr Gyawali. "If we are serious about improving cancer outcomes globally now within the framework of Universal Health Coverage, we need a revolution in effort around the ground reality of cancer."