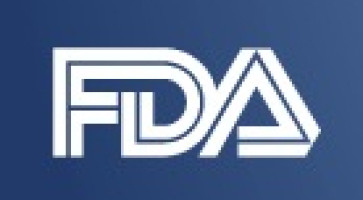 The U.S. Food and Drug Administration (FDA) has approved olaparib for use in patients with deleterious or suspected deleterious germline BRCA-mutated (gBRCAm), human epidermal growth factor receptor 2 (HER2)-negative metastatic breast cancer who have been previously treated with chemotherapy in the neoadjuvant, adjuvant or metastatic setting.
Patients with hormone receptor positive (HR ) breast cancer should have been treated with a prior endocrine therapy or be considered inappropriate for endocrine therapy.
Patients are selected for therapy based on an FDA-approved companion diagnostic from Myriad Genetics.
The OlympiAD trial, led by scientists at the Memorial Sloan Kettering Cancer Center in New York and funded by AstraZeneca, tested olaparib versus chemotherapy for patients with HER2-negative BRCA-mutated advanced breast cancer.
It found that olaparib delayed progression by an average of around 3 months, compared to chemotherapy (7.0 months vs 4.2 months respectively).
The drug works by blocking a DNA repair protein known as PARP, which can help BRCA-mutated cancer cells survive despite their main DNA repair kits (BRCA1 or BRCA2) not functioning properly.
By blocking PARP with olaparib, breast cancer cells which have BRCA mutations can be rendered unable to repair their DNA – causing them to die.
The most common adverse reactions (≥20%) in the OlympiAD trial of patients who received olaparib were nausea (58%), anemia (40%), fatigue (including asthenia) (37%), vomiting (30%), neutropenia (27%), respiratory tract infection (27%), leukopenia (25%), diarrhea (21%) and headache (20%).
The percentage of patients who discontinued treatment in the olaparib arm was 5% compared to the chemotherapy arm which was 8%.
Fiona Hazell, Director of Policy and Engagement at Breast Cancer Now, said "This drug represents a significant step forward in the treatment of BRCA-mutant secondary breast cancer, and its approval by the FDA is very promising news. Olaparib could soon become one of the first biologically targeted drugs for a group of patients with incurable and aggressive breast cancer who currently have few treatment options."
Source: BusinessWire