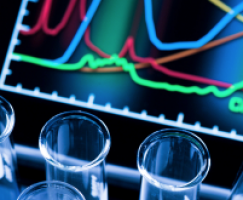 New potential biomarkers and a novel algorithm could help identify patients at increased risk of suffering from severe neurotoxicity after receiving CD19 CAR T-cell therapy.
The study extensively characterised common and occasionally fatal side effects of this immunotherapy.
The study was published in Cancer Discovery, a journal of the American Association for Cancer Research.
On August 30, 2017, the FDA approved the first CD19 CAR T-cell therapy, tisagenlecleucel, for the treatment of acute lymphoblastic leukaemia (ALL) in certain paediatric and young adult patients.
Different CD19 CAR T-cell therapies are being developed and tested, and reports show that a small number of patients who received certain forms of this therapy in clinical trials have died from severe neurotoxicity.
Researchers have sought to provide a detailed clinical, radiological, and pathological characterization of neurotoxicity arising from CD19 CAR T-cell therapy.
"CD19 CAR T-cell therapy is a highly effective, novel treatment modality that has rapidly expanded in the cancer research and treatment field over the past few years, including recent approval of one form of this therapy by the U.S. Food and Drug Administration [FDA]," said Cameron J. Turtle, MBBS, PhD, associate member at Fred Hutchinson Cancer Research Center, associate professor at the University of Washington, and attending physician on the Immunotherapy Service at Fred Hutch.
"There is understandably anxiety about some of the side effects of CD19 CAR T-cell therapy, but these treatments have been very effective for a subgroup of patients with resistant disease," he said. "It is important to understand the side effects, such as cytokine release syndrome [CRS] and neurological toxicity."
The researchers used data from a clinical trial in which 133 adult patients with relapsed and/or refractory CD19 B-cell ALL, non-Hodgkin lymphoma or chronic lymphocytic leukaemia were treated with lymphodepletion chemotherapy followed by infusion of JCAR014, a type of CD19 CAR T-cell therapy developed at Fred Hutchinson Cancer Research Center.
Within 28 days of treatment, 53 patients (40 percent) developed grade 1 or higher neurologic adverse events and of these 28 (21 percent) had grade 3 or higher neurotoxicity; alterations in neurologic status completely resolved in a majority of cases.
Four of the 133 patients (3 percent) developed fatal neurotoxicity.
Turtle and colleagues found that patients with an early onset of CRS were at increased risk of subsequently developing severe neurotoxicity.
While tocilizumab, an IL-6R antagonist approved by the FDA to treat CRS, was effective in ameliorating CRS-related fever and hypotension in most patients, the team found that its role in preventing or treating neurotoxicity is less clear.
Patients who experienced neurotoxicity were mostly younger and had B-cell ALL, higher tumour burden, and more CD19-positive cells in the bone marrow, compared with those who did not develop this side effect.
Data also revealed that those with severe neurotoxicity had endothelial activation, which could contribute to manifestations such as capillary leak, blood coagulation abnormalities, and disruption of the blood-brain barrier that were observed in patients with severe CRS and neurotoxicity.
Turtle and colleagues developed a predictive classification tree algorithm based on the side effects, including fever, and high serum IL-6 and MCP-1, to identify patients, within the first 36 hours after CAR T-cell infusion, who are at increased risk for severe neurotoxicity.
Patients at increased risk for this adverse event may benefit from early intervention, Turtle noted; however, he pointed out that additional studies are required.
"Because CAR T-cell therapy is so new, we are still learning how to improve the delivery and reduce the side effects," he added.
Limitations of the study include that the characterization of side effects was only from patients who received JCAR014 and not other forms of CD19 CAR T-cell therapies, Turtle said.