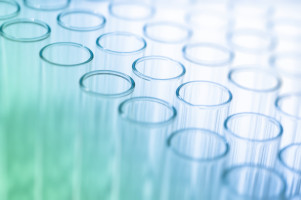 ecancer.org and the Repurposing Drugs in Oncology (ReDO) Project are delighted to announce the launch of a new free e-learning module designed to teach clinical researchers and health care professionals about the key issues involved in drug repurposing.
Drug repurposing is the application of known drugs and compounds to treat new diseases, in this case for cancer treatments. The promise of drug repurposing is that it can offer an array of already approved and widely used drugs for new uses in treating cancers. However, to deliver on this promise strong clinical trials are required to prove efficacy. The goal of this e-learning module (and supporting publications by the ReDO project) is to summarise the data on particularly promising drugs and to bring them to the attention of clinical researchers.
Dr Pan Pantziarka said "I have been delighted to partner with the ecancer team. With the cancer rates worldwide predicted to raise by 68% by 20301, it is more important than ever that we look for cheaper cancer drugs. I hope as a result of this module more clinical researchers will consider how they might implement clinical studies using the data provided by the papers."
"Clinicians looking to solve clinically important questions, such as tumour hypoxia, will find food for thought here. Nitroglycerin, this old and widely used drug, has the potential to address hypoxia and treatment resistance - this module explores that potential and also the potential of repurposing drugs for new indications in oncology generally." He continued.
Professor Gordon McVie, Managing Editor of ecancermedicalscience said: " We are extremely proud to have worked with ReDO on this incredible project. Not only is drug repurposing a vital area of study which holds much hope for future treatments of cancer, for us as a journal this was a real first. It's a new way to make a journal article interactive and supports the reader's learning, through the interactivity."
The module is now available online at ecancer.
The module is free but you must register with ecancer to participate: ecancer.org/register.
About ReDO
The Repurposing Drugs in Oncology (ReDO) Project is an international collaboration between the Anticancer Fund, Belgium, and US based GlobalCures (global-cures.org). The project seeks to identify existing drugs that could be turned into cancer treatments – either as additions to existing oncology drug regimens, or in combination with multiple repurposed drugs.

1http://www.cancerresearchuk.org/health-professional/cancer-statistics/worldwide-cancer/incidence