Editorial Board
Dr Felipe Ades
Institut Jules Bordet, Brussels, Belgium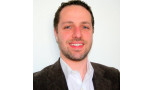 Felipe Ades is a Medical Oncologist from Rio de Janeiro, Brazil. He acquired his Clinical Oncologist Specialist title in the Brazilian NCI, pursuing his training in the Institut Gustave Roussy in Villejuif, France, working in melanoma translational research. In 2011 he moved to the Institut Jules Bordet in Brussels, Belgium, working in breast cancer clinical research.

At the Institut Jules Bordet, he forms part of the science team in adjuvant breast cancer studies and also develops parallel research projects related to the implementation of medical innovation in daily practice in the domain of oncology.

Felipe Ades' main research interests are breast cancer clinical research, ranging from early phase drug development and clinical research to public policy and regulatory issues.